This website supporting "On the trail of the Buddha Tree" is developed and managed by Lifeworlds Learning Community Interest Company.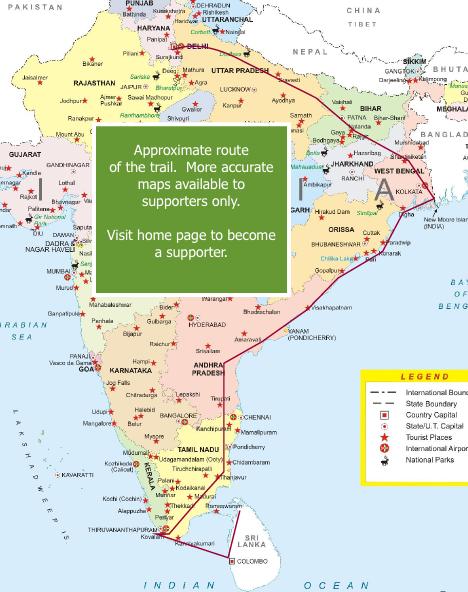 The trail is now live...
With Eddie now on the Trail we knoe roughly the route (or at least the initial one*) that he is following.
We have been delighted by the suggestions, insights and contacts that have come in from supporters and friends of the project. These have greatly enriched the journey and the stories and opportunities that we hope to share from it.
The map to the left shows the very rough route that Edward is taking through India to Sri Lanka. A bespoke trail map is being produced as part of the content for supporters and shares more accurate route information. When completed it will include interactive hot spots to explore trail highlights.
* the nature of any good journey is to follow where things take you to some extent and so we are fully prepared for the unplanned opportunities that may arise and intend to take advantage of these wherever possible.